Juliana Canedo da Rocha was a Portugues Boxing Champion, has a bachelor's degree in Criminology and is currently a Ph.D. student in Forensic Science, World Peace Ambassador, and founder of the "Proudly ME" project. She has made it her goal to empower humans and to help the world become a more equal playing field. Juliana has won the Portuguese boxing championship 5 times and being a woman in a male-dominated space has taught her why fighting for your space is important. Today, we are talking to Juliana about her career and her advice for others!
What does "career" mean to you?
For me 'career' is a beautiful process of internal growth, driven by goals. 'Career' is knowing that there is still huge inequality of opportunities, inequality of gender and equity, and even so, dreaming, believing with conviction that it will be possible to achieve dreams come true. It's like walking a path that often has no light, but still not giving up. You fight daily and you put your arms and head up. For me, a career is about 'sowing' today and tomorrow, without rest. You might fall down and cry but in the end, you come back stronger. A career is an evolution. It's to have a lot of desire and a lot to want; it's sometimes being the only one to believe and trust in yourself.
I fought for many years in the boxing ring. My fight continues, but now in the ring of life. In my specific example, my sports and professional career was driven by short and long-term goals. My sports career is over, however, the teachings continue to last in time and have an impact on my daily life, namely in my professional career. Truth, justice, discipline, commitment, character, respect, the spirit of effort are some of the principles that last and fill my day. 'Career' is the result of all the investment in my education.
What is the "Proudly ME" Project?
The Sustainable Development Goals (SDGs) and the 2030 agenda, adopted by almost all countries in the world, in the context of the United Nations, define the priorities and aspirations of SDGs for 2030 and seek to mobilize global efforts around a set of common goals and targets.
The "Proudly ME" project emerged with the aim of reaching SDGs 5 and 1 – Gender Equality and Peace, Justice and Effective Institutions, respectively. That's why aspires to achieve gender equality. It aims to end all forms of discrimination and to eliminate all forms of violence. It's about promoting peaceful, just, equal, responsible, and inclusive societies for sustainable development. The "Proudly ME" project is a self-reflection challenge. It's about empowering humans. At the moment, it has more than 200 testimonies about self-pride and human rights from people from more than 30 countries around the world.
How did you get into professional Boxing?
My family has always been my biggest support. They are my structure, the reflection of my values, and my education. I was not born in a golden cradle, but I never lacked the most important thing: love.
I'm the first child of three in the family and my father practiced, admires, and is addicted to martial arts. And I was destined. I started in sport – Karate – when I was five years old and started competing at 10 years old. At the age of 13, I was the European Kickboxing Champion. A year later, I started boxing and became a 5 times national champion. I had a silver medal in an international pre-Olympic tournament and I was the first Portuguese woman Olympic Hope, in 2012.
In the end, I believe that my time in sport was not in vain, it was like a mission I was given. The path I took opened doors and gave opportunities to the next generations of girls and women.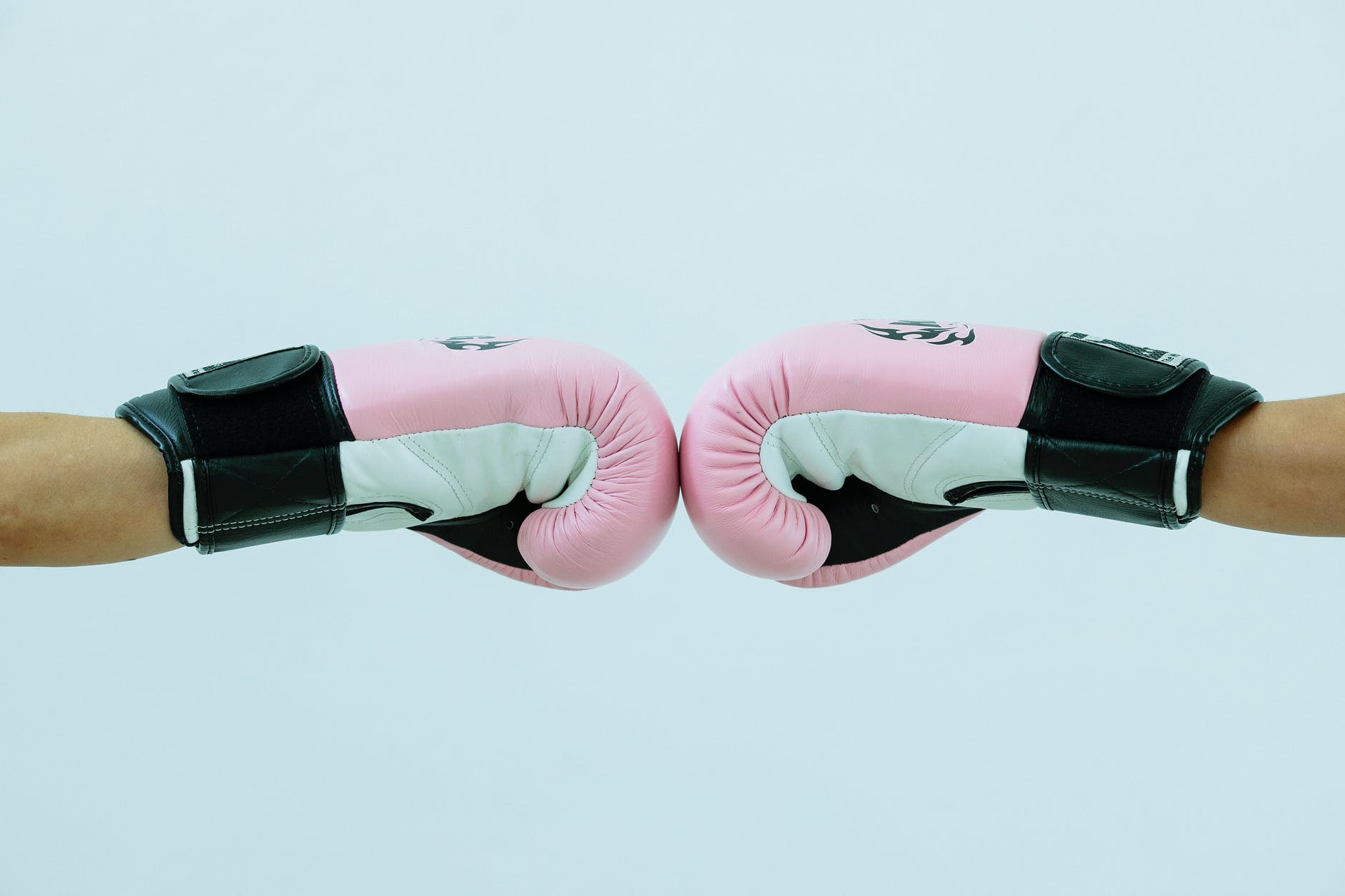 Did you ever face any repercussions as a woman being a Boxing Champion?
I remember being the only girl to train with the boys and men. And I heard many times that I had to train like a man. Only real men entered that training room. They told me boxing was not a sport for girls which meant I had to prove my worth constantly. However, they always supported and motivated me to be a better athlete. They always emphasized the importance of studies and the human strand. I remember being the first girl to wear a skirt in the boxing ring in Portugal.
During the World Cup in China, I had trained with several girls from different countries who wore this outfit during combat. I loved it and replicated it in Portugal – and it was a success. In my time, we girls, on the day of the fight, didn't have a locker room. There was only a locker room per team because the sport wasn't ready for this change yet. But they never abused or were disrespectful to me.
Being proud of me is knowing that there is a cruel world sometimes and that we are constantly put to the test. However, I need to pay attention to myself and others, for a better tomorrow. I believe that my path and the example of my sports and professional career have been important to demystify and to show that we – humans – are capable of anything. As long as we can dream, we can make it happen. We are enough.
How did you get involved in World Peace projects?
I have always been interested in the subject of Human Rights. In consideration of my sporting experience, I knew that I could add something. Not only the theoretical part but also the life experience.
Since the beginning of my degree, I started going to conferences, seminars, workshops, basically anything that I could add to my academic path. After, I did some oral and poster communications around Europe, such as Spain, England, France, and Germany.
Shortly after attending the Paris Peace Forum, I received an e-mail from a representative of the World Peace Berlin. The invitation was formed and I accepted this challenge with honor. This representation makes me believe that our actions are indeed important. They can make a difference, however minimal, in someone's life or in the world.
In partnership with the "Proudly ME" project, we designed and structured awareness and training actions to promote human rights. The next event will be in March when we celebrate Women's History Month.
Tips for other young womxn
Try everything you can to get an education and also educate yourself. Be persistent and resilient. Stay empathetic and optimistic. Be flexible and never give up. You are capable, you are enough, you can do anything.
If you want to read more about the different career paths you can take, make sure to check out our other articles:
The interview was conducted and compiled by Ally.