Anastasia Barner is 22 years old and the founder of mentoring platform FeMentor. Two years ago, Anastasia had the idea to bridge the gap between generations. With FeMentor she wants to connect different generations of women, so they can share their knowledge with each other – an amazing goal which becomes even more impressive when you hear how Anastasia basically started the platform out of nowhere in the span of two weeks.
As one of only a few young female founders in Germany, we were really interested in hearing her thoughts about the start-up scene and starting a business. Anastasia took the time to talk to us about FeMentor, and why your age and gender should never stop you from starting your own business.
An Interview With Anastasia Barner, Founder of FeMentor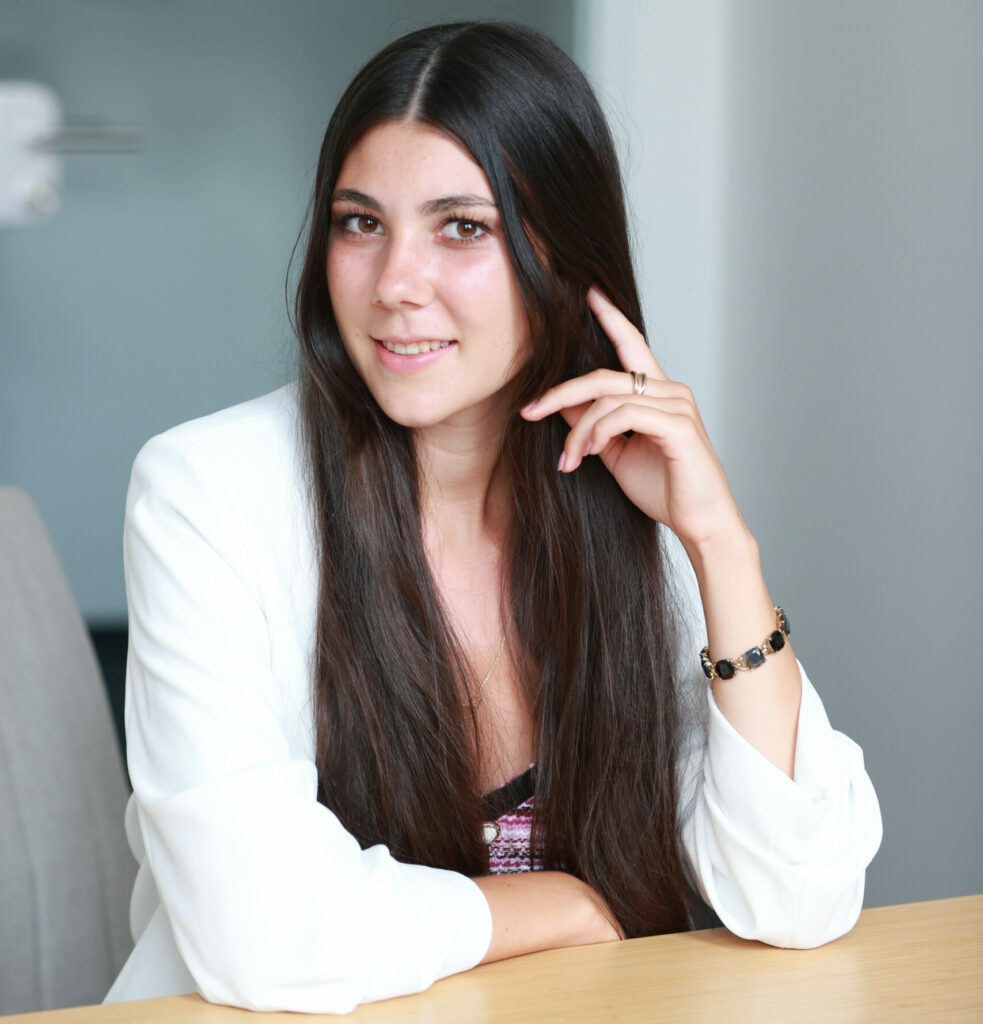 What exactly is FeMentor?
FeMentor is a reverse mentoring platform where instead of a young woman learning from an older mentor both parties learn from each other. I had the chance to learn from the many women in my life as much as they had the opportunity to become more knowledgeable about my point of view as a part of Gen Z.
My goal with FeMentor is that instead of just one party passing on her knowledge, both women do so and help each other out. FeMentor is a safe place for every woman who wants to join; as a mentee or mentor. It's a way to build a bridge between generations of women, so they can learn from each other.
Did you ever think you'd end up working in your current position?
Never. I never saw myself as a founder. But then I had the idea to create FeMentor. Within 2 weeks I had launched the website, recruited 50 mentors and founded a business. I didn't have any time to think or question that I was just starting a business. I just did it because I thought it was a great idea and I really wanted to do it.
And how did you get there?
I am in a stable financial position thanks to my family and I have my own wonder woman, in the shape of my mother, at home. Throughout my life, she has made everything possible for me – whether it was school abroad or big events with well-known celebrities. So it was easy for me to build a network of influential people in different countries. In addition, through my mother's friends, I was permanently surrounded by powerful and extraordinary women who told me that I would also be successful one day. And of course those women also became my first mentors at FeMentor!
What does "having a career" mean to you?
For me, having a career means that you do what you are best at. You identify your strengths, you follow them and find a job that you really enjoy. I think having a career is a very broad concept. It can also mean raising children. My mother, who also has her own PR agency, always says I'm her best and biggest project.
Why Your Age and Gender Should Never Stop You From Starting Your Own Business
Is it true that as a female founder you always have a harder time than men?
Yes and no. Nowadays, the topic of feminism and female empowerment is becoming increasingly important and companies want to position themselves accordingly. There are many investors and funds that only give money to teams that have a female founder. But of course there is still the problem that men tend to support men.
What is it like to be a young woman and a founder?
Exhausting, but also fun. Especially as a young woman, because you don't have any responsibilities like children or a family yet, you have the time. I can be selfish in the sense that I can invest my time in my company. However, there is also more focus and even pressure on you because female founders and especially young female founders are still very rare. I tend to concentrate on myself, having the chance to make history and taking the opportunity to be a role model for others. As a young woman and founder you tend to question yourself more, simply based on what society has taught us. This can also be an opportunity because these reflections are ultimately what can make womens' businesses more successful.
What do you think about the fact that as a young woman, you are often automatically considered less capable of founding a company?
That can happen, but if you present yourself as a strong, confident and tough negotiator, you will be taken seriously. In my experience, it often simply depends on your attitude and behavior. Two things you can learn. Nevertheless, there will always be people who don't take you seriously. In such cases you have to stay above these things and just prove them how seriously they really have to take you.
6 Tips for Other Young Womxn
2 tips you'd like to share with other young women in the transitioning period between high school, university and career start:
Give yourself time to find out who you are and stay true to yourself.
If you have a problem, always ask yourself: "Is this still relevant in 2 years?".
2 Things you wish you had known before starting a career:
I would have loved to know more about taxes, like why do I have to pay them? And how much do I have to pay?
The importance of lists and documentation. Always document everything you do immediately, so you don't lose any data, for example contact lists can become incredibly important.
2 Tips for young womxn whose goal it is to start a business:
Research your competition. You have to know what they do and offer. If somebody already has a good or even similar idea, always consider cooperating or becoming a co-founder.
Don't start a business with a family member or your best friend. Personal arguments can too easily derail your business.
Your age or your gender don't have to be a disadvantage when you want to start your own business. Anastasia really shows how you can use both to your advantage! Her idea to start FeMentor has evolved out of her personal experience as a young woman learning how important the exchange between two generations is.
Anastasia's story really shows how important it is to be confident, to believe in your idea and in yourself. Don't let outdated stereotypes hold you back, instead show everyone what you're capable of! Your age and gender should never stop you from starting your own business.
If you want to read inspiring stories by other womxn, make sure to check out "Why You Don't Need to Study to Be Successful" or "Dropping Out of University: Why It's OK to Quit". And if you are German and in need of a mentor head over to FeMentor so they can find the right person for you.
Be right back,
Ally